About Friends Church (Quakers) Donholm
Friends church, (Quakers), Donholm, is a vibrant young church within the larger Quakers fraternity. The church will retain and enhance its focus in playing a key and or important role in developing members spiritually, morally and economically.

We shall remain true to our objectives and most important of all, even as we struggle to do many things, we are very much aware that whatever we do, it is not because of man, but all the glory and honour goes to God, our almighty father in heaven.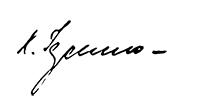 Mr. Ben Simiyu, Presiding Clerk.
Church Construction Progress
The church construction began in March 2013 and is set to be completed within the shortest time possible. Upon completion, the project is likely to be the largest single undertaking within the Friends Church (Quakers) fraternity in Kenya. The church sanctuary will host up to 2500 people at any one given time.
Mission, Vision & Objectives
As faithful followers of our Lord Jesus Christ, Friends church, (Quakers), Donholm, is committed to the Godly task of carrying out all the work that Jesus Christ started and committed only to His Church.